Uomo del mio tempo
Salvatore Quasimodo (1943)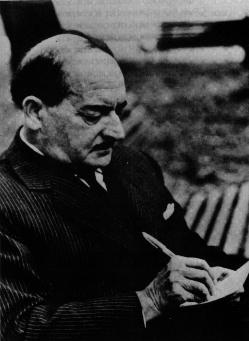 TRANSLATED INTO ENGLISH BY THE ALTA VISTA BABELFISH TOOL
Anchorage six that one of the stone and the harness,
Man of my time. You were in the automobile,
With the malignant wings, those meridian ones of the out of order women,
- T ' that I have visit-within the vagone of the fire, to the passages,
To the torture of small wheels. T ' that I have seen: you were,
With your persuaded exact science to the extermination,
Without love, Christ. Still you have victim of a murder,
Like always, like the killed fathers, as they have killed
The animals that have seen them for before the time.
And this spirit feels the odore of like in the day
When the brother has said the other brother:
" we go to the fields " and that cold echo and tenacious,
And committee until that you, within your day.
Forgotten, or sons, the spirit clouds
Ascensions from the earth, forgotten the fathers:
They scatterer of the tombe in the ash,
The black birds, the wind, regard their heart.
(Microphone Towler, March 1998)