Summer School
Quantum Monte Carlo
and the CASINO program III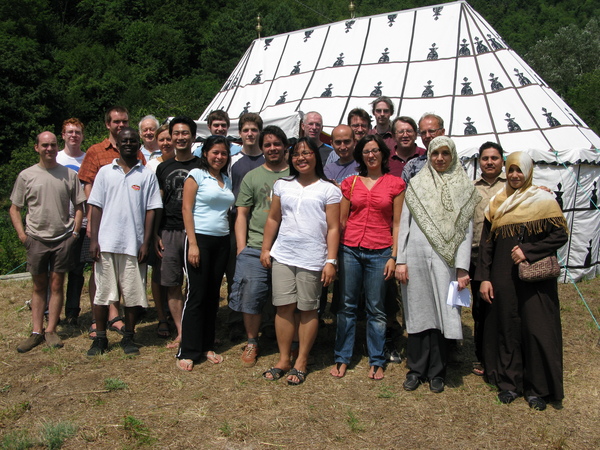 The third international summer school in the "Quantum Monte Carlo and the CASINO program" series took place from the 3rd to the 10th of August 2008. And how very international it was - 20 students from 16 countries breaking the TTI diversity record. The purpose of the school was to provide the students with a thorough working knowledge of the quantum Monte Carlo electronic structure method as currently used in quantum chemistry and condensed matter physics and to show them how to use the Cambridge CASINO QMC program for serious scientific research. The participants spent around four hours each morning listening to lectures on the quantum Monte Carlo method. This was followed by practical examples classes with the CASINO software, and a programme of healthy recreational activities such as mountain walking and cave exploration.
Notable achievements by the more athletic of the students include ascents of Monte Procinto and Monte Forato, a record 14 students entering the deep chamber in the Cascaltendine cave, and the conquering of the Orrido di Botri canyon. However, the students suffered a record hammering against the thrusting young village lads in the second "Vallico Sotto against the World" football match, the scoreline becoming even more deeply embarassing for the students when one of their elderly instructors was forced to come on for the last two minutes (injured and wearing motorcycling boots) and scored twice as many goals as the students had managed in the previous forty. Oh yes. Some of the students also managed to walk the entire Cinque Terre coastal path in record time, some others cheated by taking a boat, and some stayed at the start of the path all afternoon. We get all sorts here..
Following intensive examinations on the final day, the prestigious "TTI QMC Summer School Champion" award went to Sangwoo Shim of Harvard University, who walked away with a 1977 bottle of excellent port from the TTI wine cellar and was serenaded by fireworks.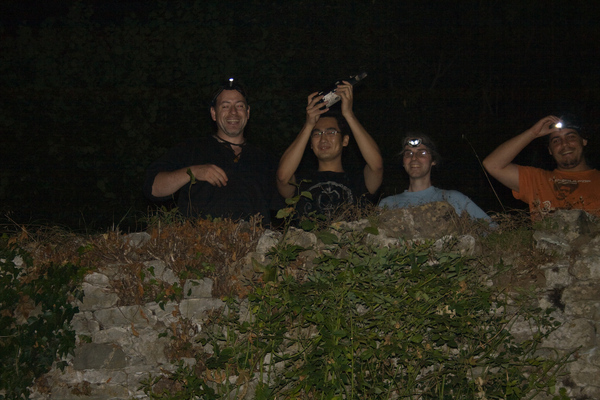 Instructors
Mike Towler, Neil Drummond, Pablo López Ríos
Students
Abdullah Albarakati, Johannes van Baardewijk, Simon Binnie, Nazim Dugan, Ignacio Soteras Gutiérrez, Felipe Jornada, Martin Krupicka, Farah Marsusi, Cecil Moro, Norbert Nemec, Mariachiara Pastore, Michael Philpott, Vitali Podgurski, Riccardo Rota, Andrea Salguero, Sangwoo Shim, Jens Thar, Marites Violanda, Marta Wolak, Doug Wood.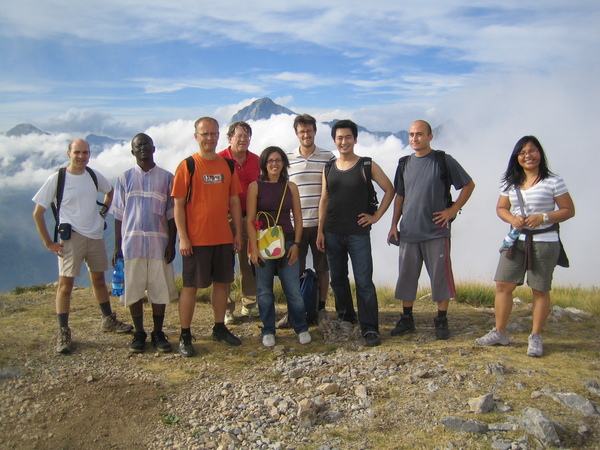 Lectures presented : slides (password required)
Mike Towler (mdt26 at cam.ac.uk)
- "Quantum Monte Carlo : a practical solution to the correlation problem in electronic structure calculations" [PDF]
- "The CASINO program : a basic introduction to functionality and input/output" [PDF]
- "Three scaling problems, forces and dynamics" [PDF]
- "Expectation values other than the energy" [PDF]
- "Practical aspects when using pseudopotentials with CASINO" [PPT]

Neil Drummond (ndd21 at cam.ac.uk)
Pablo López Ríos (pl275 at cam.ac.uk)
Practical worksheets and input files (password required)
QMC Exam (password required)
Student talks (password required)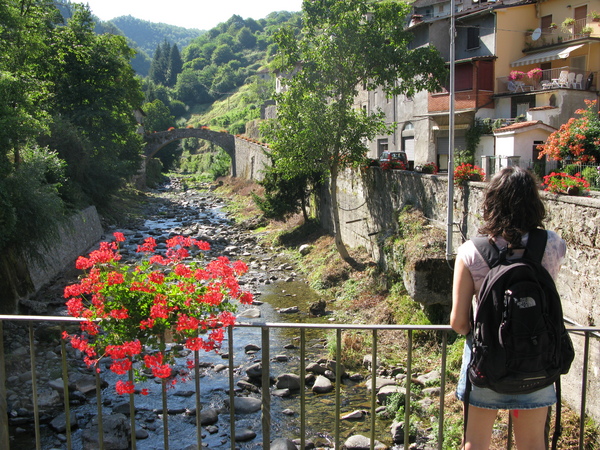 Comments
"Thank you for organizing a great work shop. My wife was pleased to get me back but since I had such a great time has already agreed for me to make a return visit!"

"I wanted to thank you a lot for the opportunity you gave me, i had a very nice time in Vallico sotto, it actually opened a lot my mind... It was very nice to met you and your nice family, and to know that there are such a nice people with such a vision of physics and life, i hope i could see you guys again."

"Thank you for all. It has been a really nice summer school, and a pleasure to have such lovely days with you, your family, Pablo and Neil. You have made a really good job organizing everything, and making sure that everybody enjoyed this summer school. I am in a debt of gratitude with you."

"In the flight back from Italy to Germany i read the material you gave me about the cave, and specially i liked the story about the fat boy filter, i couldn't help laughing hard in the flight, i couldn't stop!, i'm very curious about that place and the another one the Palace of Ismeno, hopefully someday i could go there again and try to go into it, actually the school and its activities awoke on me a kind of desire of climbing, hopefully i find the time for it...."

"It has been fun & work - intellectually challenging to learn new 'stuff'. I wish you & Samantha great success in the endeavours connected to TTI, and hope to see you both soon."

"Thank you, Neil and Pablo for organizing this wunderful, refreshing sommerschool. I enjoyed it a lot (thought the scoreline somewhat less), and have learned some interesting aspects of QMC."

"Thank you very much indeed for the wonderful stay at your monastery/institute."

"Thanks for the wonderful week! You are an amazing host, and TTI is fantastic!"

"Thanks a lot for the opportunity you have given, at least my eyes have opened to a new world of research. I have to thank you for this."

"One more time thanks for one week pleasure."

"They were very nice days in Tuscany with learning many new subjects and also nice excursions."

"The school was a great blessing to me. Thank you for giving me the opportunity to meet new brains and make new friends."

"Big 'thank you!' for this Summer School. Your organisation skills are impresive. It was a wonderful time, and I am starting to save up the euros to settle down in the Apuan Alps one day. Thanks also for setting up the website, I find it very useful and lots of fun."

"I would like to thank you for this great summer school. I really enjoyed the time I spent there."

"Thanks for everything. I will never forget this great week!"