Visiting TTI : flying to Italy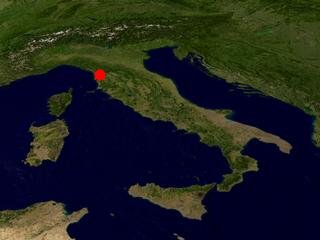 The closest airport to TTI is Galileo Galilei airport in Pisa (about an hour and ten minutes away by car). It is also possible to fly to Florence which is only slightly further away (two hours by car). In principle one could also fly to other airports such as Perugia, Bologna, Ancona, Parma, Milano, Verona, Genova, Roma or Cuneo but you should count on a train ride of up to four or five hours to get to the Institute.

Below are some links to airlines which fly to Pisa from destinations within Europe (information last updated 19/1/2010). People from other continents should consult your travel agent, or make creative use of the internet. Americans please note - DELTA AIRLINES have a regular service to Pisa from New York JFK.











Romania: Bucharest, Cluj Napoca

Other airlines such as Alitalia, Air France, British Airways, Iberia, Lufthansa, Finnair and Scandinavian Airlines, also fly to Pisa (see their web sites for details)
Visiting TTI : car rental
There are various companies operating from Pisa airport who can supply you with a suitable vehicle at reasonable cost. A list of all such companies is here.
Visiting TTI : train timetables
Any questions about travelling to TTI, please email 'mdt26 at cam.ac.uk' (replace the at with an @ symbol).