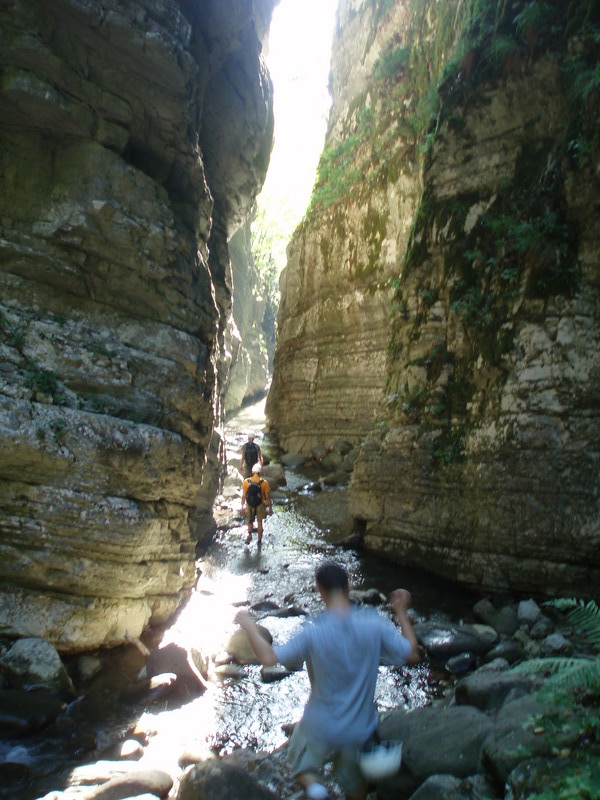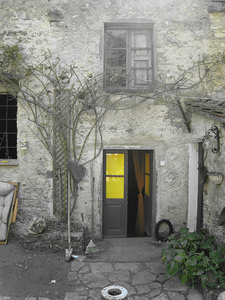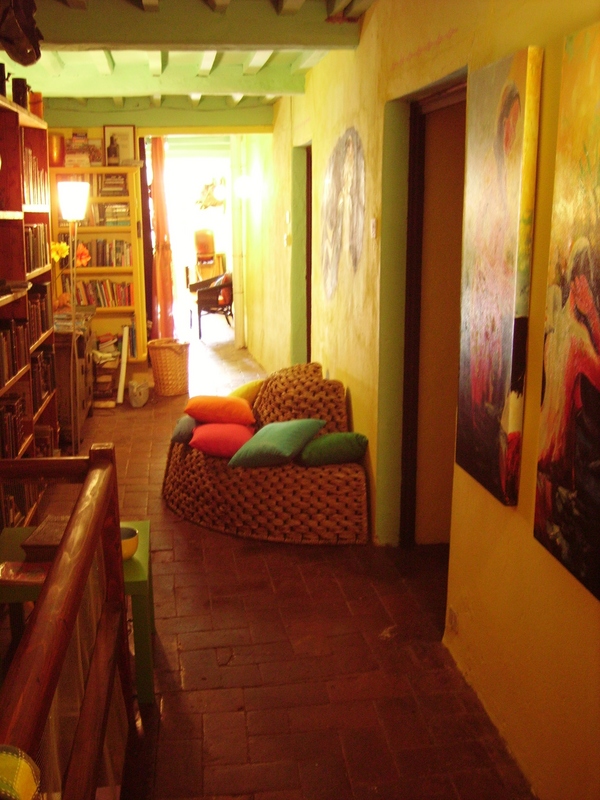 TTI - THE PLACE TO BE IN THE APUAN ALPS..
The Institute - otherwise known as as the Oratory of the Most Holy Crucifix (Oratorio del Santissimo Crocifisso) or colloquially to local people for hundreds of years as just 'The College' (Il Collegio) - is a large 15th century former monastery and church situated at the highest point of Vallico Sotto, a mediaeval village in the Apuan Alps national park in Tuscany. Currently owned by ex-Cambridge University physicist Mike Towler, it is run by him as a science institute and events venue, specializing in quantum physics research. It was formerly loosely associated with the Cavendish Laboratory TCM group at Cambridge University. The Institute is suitable for hosting small meetings and conferences of up to 45 people (more if you use local hotels) - have a look at our Public Events list. Usually, and within reason, this can be done free of charge, as we like the company. The church is fully equipped as a lecture theatre with state-of-the-art projection and audio-visual equipment and proper blackboards with chalk, and there is a high-quality wireless computer network. Coincidentally, the requirements of modern science presentations mean the church is also the only Cinema in the whole of the Apuan Alps - a fact that local people very much enjoy.
The Institute has splendid views over the steep winding streets of Vallico Sotto and the beautiful Turritecava valley and is surrounded by impressive looming mountains. The village, and its higher neighbour Vallico Sopra, were only tenuously linked by road to the outside world in the 1960s and the whole area retains a charming isolated atmosphere rare in the modern age. The monastery itself is full of ancient cotto flooring and chestnut beams, frescoes, mosaics and sculptures, antiquarian books and scientific instruments, and has a huge high-ceilinged chapel with an ancient altar. See here for more details of the building. The Apuan Alps national park area has many breathtakingly scenic walks, climbs and drives, and a range of indigenous wildlife - including the three eagles that regularly soar over Vallico Sotto. The lovely medieval town of Barga, with its many summer activities (including art, opera and jazz festivals) is twenty-odd minutes away by car and the spa town of Bagni di Lucca is also close by. The beautiful and refined city of Lucca is 40 minutes away, and Florence and Pisa can be reached in just over an hour.
The Towler Institute is a charming and unique place to while away some time, either as a place to relax, as a base for walking and climbing tours of the Apuan Alps, as a place to learn about science and art, or as a venue for small meetings and conferences. Contact Mike Towler (mdt26 at cam.ac.uk) if you would like to stay.