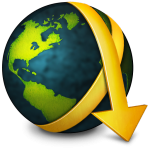 First time users who do not have a CASINO login ID (if you do, click here) can reveal a temporary link allowing immediate download of the standard version of the Cambridge University quantum Monte Carlo program 'CASINO' by completing the form below then pressing the big orange "Send form" button at the bottom of the page.
Note that pressing the button will have no effect unless you click the checkbox agreeing to the legal terms and conditions. You may also tick checkboxes requesting other services which require action from the CASINO administrator – please be patient, as a response to these additional requests could take a few days depending on how busy MDT is. Note that the 'standard' version of CASINO, while fully functional in all respects, has 'obfuscated' source code which is by design almost impossible to read. If you wish to become a developer and have access to the developer version of CASINO with the full unobfuscated source, then please tick the relevant box to indicate your interest and give some justification.
You may wish to refer to the Development Log before downloading – this is a long list of all the changes ever made to CASINO back to 1997. If you prefer a shorter summary of the main changes, see here.