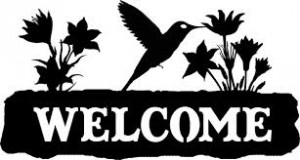 Welcome to the CASINOQMC site.
You do not need to be a registered user in order to read the content of this site or to make comments (which you can do using the 'Leave a Reply' box at the bottom of most pages).
If you just want to download a copy of the standard version of the CASINO software, then fill in the form here.
The download form contains tick boxes which trigger a request for a CASINO login ID and password. This will allow you to do one or more of the following additional things:
(1) You can login to this site and actively create content by posting to the Blog and Projects sections (such contributions will be moderated unless we know you, or you can convince us that we shouldn't). Type your login ID and password into the relevant boxes in the right-hand sidebar (note your browser will move the right-hand sidebar to the bottom if your screen isn't wide enough).
(2) You can participate in the Discussion Forum. Your account will be automatically created following a CASINO login ID request (but you may manually create your own on the forum site).
(3) You can download the CASINO distribution at any time without filling in any more forms from here.
A CASINO login ID and password will automatically be sent to you if you follow the CASINO download procedure and tick the right boxes. If you don't want to download CASINO, but you still want to do any of the above things, please email Mike Towler (

) and request a login ID stating some justification (normally you would be e.g. a physicist interested in quantum Monte Carlo but we're flexible).
Older users of the code (before Christmas 2013) may not have a general login ID to access all parts of the site – or may just have some collection of random usernames and passwords for the different functions. If you would like these to be unified into a single CASINO login ID and password, please ask MDT.
For further information about writing content for this site, see here.