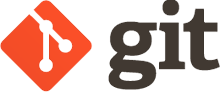 CASINO is developed using the git revision control system. Pablo has written an introductory guide to how to use git in CASINO development work, including how to submit patches for incorporation in the main distribution. This can be found here.
Registered users may ask MDT (mdt26 at cantab.net) to be given a username and password for online access to the CASINO git repository. These should allow you to read the following page:
which contains instructions for cloning the repository.
Once you have your own clone of the repository set up, you can 'git pull' the latest patches when they become available. No developer can push to the main respository – this is the responsibility of the Administrator (MDT). If you make your own changes to the code you should mail them to MDT in the form of a git-formatted patch – instructions for how to do this are in Pablo's document.